Neelie Kroes, Vice-President for the Digital Agenda of the European Commission, ended the second day of LeWeb, talking about the European Commission's strategy for supproting European tech startups. The talk was part of an ambitious action plan by the European Commission, currently being studied with input from the European startup scene, which will be presented in full in the beginning of 2013. Kroes touched on a few key facts in her presentation about how the EC feels about innovation & technology in Europe, and what they plan to do about it.
Startups: Start in Europe, Stay in Europe
A great motto for the European startup scene, Kroes highlighted the EC's desire not only to create innovative tech companies, but to make Europe a global player, a place where people come to build and grow businesses. With startups driving most of the growth in Europe these days, it's no wonder the EC plans to announce the creation of the EU Web Entrepreneurs Leaders Club, meant to encourage web entrepreneurship as a career. The club will feature 5-6 world-class entrepreneurs acting as role models for the European web startup scene.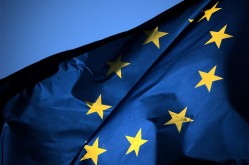 Kroes announced other upcoming initiatives, such as the creation of a Startup Europe Partnership, meant to strengthen the Web startup and technology investment ecosystem and enhance its competitiveness. This will bring serial entrepreneurs, large companies, specialised investors, mentors, accelerators and media with special interest in the web in contact with young entrepreneurs and online startups. It will unlock expertise, technology, services or offices, to support entrepreneurs.
In order to support startup investment, the EC plans to create a European network of web business accelerators, as well as to suport a European Network of Crowd-funding platforms, in order to provide support, visibility and inter-connectivity between existing crowd-funding platforms.
After yesterday's talk about Government's role in Innovation at LeWeb, it's interesting to see the perspective of an entity with an increasingly larger role on the evolution of the European startup scene as a whole. They've been responsible for setting pan-European infrastructural standards, putting forth initiatives, and increasing coherency across Europe for entrepreneurs & businesses. This new, more aggressive plan of action looks promising, and I hope to see them foster the growth of a great entrepreneurial environment in Europe.