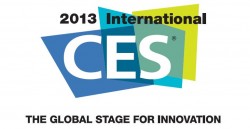 With CES coming up this week, it seems that the once infamous event, which had taking a reputation beat-down last year, with Microsoft announcing they wouldn't be returning this year, has actually come full circle, and is now a highly anticipated hardware startup event. Tech blogs are gathering up their entire team, and it seems the event has created quite some buzz. There are some pretty notable French tech companies heading out, as well as some fairly new French startups, so here's a breakdown of the startups attending.
My Personal Favorites – some of the startups that stood out to me.
Aedle: this headphone-manufacturing startup popped up on my radar a few weeks ago after they published the making-of video seen below. The two first-time entrepreneurs have spent the past 18 months creating a high-quality, high-endurance, well-designed headphones, which to me harken back to an era where cars were built of steal and vinyl has the highest quality of sound. I'm looking forward to meeting these guys in February when they get back from CES, and will definitely be checking out their headphones.
DxO Labs: Trying to bring a little intelligence to the image-sharing, photo-taking phenomenon that has exploded in recent years, DxO develops and licenses patented intellectual property serving the entire digital imaging chain: Embedded software, silicon architectures and optical designs; Image quality evaluation and measurement tools; Raw conversion and image quality enhancement PC/Mac software for consumers.
Devialet: After raising $19Million last year, I'm very curious to see if the "newest, smartest, most critically acclaimed" audio amplification system lives up to its hype. Branded as "Hi-Fi for the 21st Century," I hope to see (& hear) plenty more about this French startup in the coming year.
be.ez: Just one among many hardware accessory companies, be.ez seems to have found its niche, combinging Paris' luxury reputation with the necessity for sleak, thin, lightweight hardware accessories. I've already seen the logo and brand floating around on Paris streets and in stores – I wonder if they'll be able to stand out from the crowd in the very packed hardware accessory market.
Invoxia: I definitely can appreciate the value of having Invoxia's flagship product, AudiOffice. Combining a landline-like handset, a great audio system, and the ability to do conference calls through an amplified speakerphone is a great value proposition. You can get a better feel for the product in the review video below.
Other well-known French startups exhibiting include Withings & Parrot. You can check out the entire list here.