One of the most important parts of an ecosystem is to have successful, thriving companies. This not only creates acquisition opportunities for local startups, but it localizes resources – this is often why fashion startups come out of Paris, because the fashion industry is already here.
Deezer, however, did not come from a thriving music industry ecosystem, but instead built its own, and equally important part of the ecosystem. In addition to being a platform with an API into which startups can plug their own apps, Deezer has called attention to itself in France, and thus any other music startup in France suddenly receives the initial reaction of "well, Deezer is successful, so maybe this will be, too."
I don't want to imply that without Deezer, these startups couldn't exist, but it certainly helps to have a local music startup success story around. These startups are all up-and-coming in the online music industry, and I'm definitely keeping my eye on them: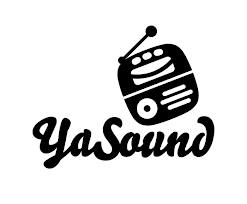 Yasound: We've written about these guys before – once when they first announced investment by Jaina & KIMA, and a second time just last week when the CEO unfortunately passed away. Nonetheless, this startup continues to innovate, allowing users to create their own radio stations that can instantly be broadcast to friends. While the startup has yet to gain traction outside of France, I suspect that their Pandora meets Turntable.fm approach will continue to please users.
Paris startup Phonoblaster also provides a similar service.
Bopler: as of 2011, this social music game, developed by Gilles Babinet's MXP4, had 1 Million+ users. I haven't heard much about it in the past year or so; however, the game still has 120,000 monthly active users on Facebook, the platform the game operates on.

Whyd: A social network dedicated to music, sound familiar? After MySpace's failure and subsequent relaunch into this space, and after Instagram's massive successive in the photo world, we've had our eye on Whyd for quite some time – we even interviewed founder Gilles Poupardin. Whyd is still in its early stages – you can find my profile here – and I've already found a few bugs, especially with their track importer bookmarklet, but I've been intrigued at their focus on creating a smooth listening experience (all of the tracks in your feed blend together automatically).
edjing: I won't lie – this startup didn't make a good first impression on me – but after I learned that they had deep ties into the Deezer ecosystem, I was a bit more intrigued to meet them. After they demoed their iPad app for me at LeWeb earlier this month, I went from intrigued to impressed. You can check out the screenshots below, but let me just say that the founders don't lie when they say that you can do everything a DJ can do on this app: spin, mix, scratch, record, and even perform for others. Where possible, they have made the UX match that of a real turntable set, and where they couldn't, they have invented intuitive gestures to make it as easy as possible to mix. They use some proprietary technology to help sync tracks up, so forget listening in advance in order to get the two tracks synced – it's just a touch of a button now!

Conclusion: you're always better off making use of your ecosystem
There are two sides to this coin – on the one hand, we see that it is easier to give credence to a startup that operates in a sector with local big players; however, we also see that, before companies like Deezer or Criteo (AdTech giant), there were no major players locally. They, in fact, created the sector. And so, while I find it easier to stomach startups like StickyAds (backed by ISAI) because I know there is an local AdTech acquisition opportunity for them, and a local knowledge base & network, there is also wiggle room. The internet boom has allowed for historical sector-hot zones to shift, and has allowed for new sector creation; however, if that's your aim, you've got a lot more in store than other founders do.