Yeehaw, it's time for the Rude Roundup! Every Friday we'll bring you some of the hottest news from the past week. So feel free to take a snooze from Monday-Thursday, we'll be sure to keep you in the loop on what went down and what's coming up from acquisitions to events.
Yeehaw, it's time for the Rude Roundup! Every Friday we'll bring you some of the hottest news from the past week. So feel free to take a snooze from Monday-Thursday, we'll be sure to keep you in the loop on what went down and what's coming up from acquisitions to events.
RUDE Startup News
Spartoo acquires UK Rubbersole
The Grenoble-based French Zappo's equivalent, Spartoo, recently acquired UK-based Rubbersole. The terms of the deal were not released but this should definitely increase Zappo's activity in the UK, which it entered in 2009. The company founded in 2006 currently operates in 20 different European countries.
Online game Ma-Bimbo passes the 10 million player mark
Nantes-based online games publisher, Beemoov, recently announced that its Ma-Bimbo game has passed the 10 million player mark. The Ma-Bimbo game has been online since 2006 and allows players to "adopt" a bimbo, dress her, get her a job, decorate her house, etc. in a similar manner to Sweden-based Stardoll. The game is currently available in French but will soon be released in additional languages for Brazil, Poland, Italy, Spain and Germany.
Le Figaro gets hungry and acquires recipe site iSaveurs
French daily newspaper Le Figaro has announced that it is acquiring online recipe and cuisine portal, iSaveurs, in their quest to diversify their online content. The site with 11.3 monthly unique visitors was purchased for €1.2 million. The acquisition follows that of Delices-DeFrance.com by Lagardère for €200K.
AFNIC to open .FR domains to all Europeans – and add new domains for French terrotories
Starting the 6th of December, all of the domain names run by the AFNIC (French internet names association) will be available to all Europeans. This includes the .FR domain (which recently celebrated its 25th birthday) as well as .RE for Reunion Island, .YT for Mayotte, .WT for Wallis and Futuna, .TF for the French Southern and Antarctic lands, and .PM for Saint-Pierre and Miquelon.
RUDE Launch
Curioos: Open Inspiration, Limited Editions.
Curioos looks and feels like the iTunes for artwork. Having opened this past May, Curioos currently boasts 1,000 artists selling 5,000 art pieces from more than 110 different countries. Taking a trip onto the site, you can currently see Curioos' first Curated Collection, curated by none other than Fubiz founder Romain Colin –Fubiz, "your daily dose of inspiration," is a photography/video blog which brings in more than a million visitors per month. While similar competitors in the arts space exist, the idea of buying a "limited edition" version of a painting is interesting, and it would be interesting to see Curioos bring this aspect to the front of their service, exploiting everyone's desire to have something that their friend's don't and can't have.
RUDE Events
All of our events are posted to our RUDE Calendar, where you can add that event to your own Google Calendar. Want to see your upcoming event on our calendar or on the RUDE roundup, give us a holler!
November 7th: StartInParis
One of our favorite monthly startup events, StartinParis selects 5 different startups to compete for the best 5-minute pitch. Hosted monthly at LePlayers bar, arguably the startup social venue, this month's edition features Backelite cofounder and CTO Thomas Sarlandie, who will recount his entrepreneur story, including investment from SFR and possible acquisition by a CapGemini company. In addition, the five startups – Staround (mobile app for sharing opinions), ZeNanny (search/recommendation platform to find a babysitter), Sampleo (product sampling platform), ArtBeatiung (Designer community) et DrinkonMe (platform for drink coupons)– voted out of more than a dozen startups, will compete in a pitch battle. While there are no startup-celebrity judges, the event allows for audience questioning afterwards, and gives startups a chance to get a little exposure and pitch practice. Tickets are FREE and sold out… but if you ask me, the event's in a bar and they don't check tickets, so get there early to grab one of the 50 chairs that are available unless you want to stand.
November 4-6th: Startup Weekend Paris… this time, it's Social
With France's status as the second largest Startup Weekend country behind the US, it's no surprise that this weekend's Paris Startup Weekend is a Social Business edition. While Paris' last Social Entrepreneurship event featured five kickstarter clones, these Startup Weekend events are always good for scouting talented developers, designers, and thinkers. There is still a little time to grab your tickets to participate all weekend, but if you've got plans for anytime this weekend, it might be worth it just to go to the presentation on Sunday at 5:00PM (grab your tickets here).
November 4-6th: Hack Day Paris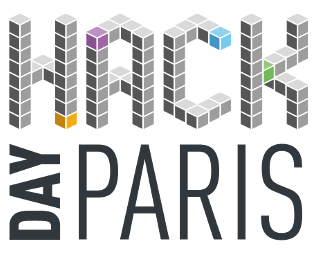 Going on all weekend as well, Hack Day Paris will probably be the most appealing event for developers in Paris (Sorry SWParis!). With a Grand Prize of $6000 and the possibility to join the next TechStars incubator class in Boston, this event is a great place to go from Zero to 60 in 40 hours. Going on at La Ruche, the event will consist of self-organized teams hacking for 40 hours to produce whatever they want, with a panel of judges will announce winners in several categories – although the most coveted will surably be the "ultimate hack" award. Grab your Ubuntu-run computer, your T1 ethernet cables, your late night playlist, and your forum buddies and fork out the 10 euro for the weekend of a lifetime! (PS: @LiamBoogar will be covering the event during the weekend. Come by and say hello!)
Leave a Reply
You must be logged in to post a comment.