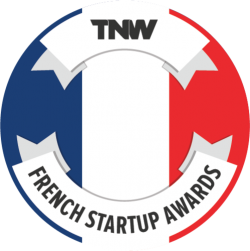 TheNextWeb is looking for the hottest startups, entrepreneurs, apps & more in France, announcing the TNW Startup Awards France to be hosted January 31st in association with HackFWD and Cole Street. The event, whose location is currently not specified, will give awards in seven different categories, including startup of the year, co-founder of the year, and best mobile app. Nominations are open from now until Jan. 23rd (here), after which a public voting will take place for one week. In addition, a panel of TNW journalists will pick the TNW10, the 10 fastest growing startups in Paris according to data & growth.
This event falls in the middle of a series of events being held all around Europe, what TNW is calling TNW Startup Awards Europe – similar events will be held between January 15th & February 28th in Berlin, London, Dublin, Bucharest, Barcelona, Warsaw, Amsterdam, Kiev, Moscow, Istanbul, and Copenhagen. Oddly enough, Switzerland, Portugal, Italy, and Sweden/Norway/Finland have all been left off of this "European" award series, but understandably, it's hard to do event in every European country.
Winners from each event will receive a ticket to TNW Europe Conference in Amsterdam in April 2013.
For now, you can RSVP to the Facebook event page, and nominate your favorite startup, investor, app, and UX.