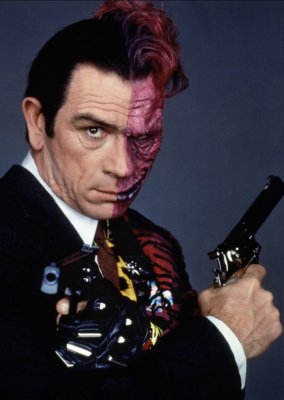 A few weeks back, Orange made a few big announcements, most of which put them in the 'oh shit' category, instead of the 'startup killer' category. The 'oh shit' title came from their launch of Libon, a cross-platform phone-calling, texting, and communication app that runs off of the 3G network – theoretically, this app is the kind that startups build to kill companies like Orange, and Orange built it in-house. They also announced a new partnership with Facebook, inaugurated by the veritable Sheryl Sandberg (COO of Facebook), in which they would release an app, Party Call, allowing Facebook friends to have group video calls.
Orange: Startup Killer
You see, companies like Orange have had a pretty bad reputation in the past, especially in the startup ecosystem in France – essentially, they are where startups go to die. These companies are former monopolies from the hay-day of French tech, awkwardly coinciding with the time where there was only one company in each sector, with France Telecom (owner of Orange) being the Telecom company. Orange currently owns 100% of the not-quite-YouTube Dailymotion – they acquired the remaining 51% in June of this year after having purchased 49% ownership just a year earlier, and are currently looking to offload it to an American company, according to some sources.
Other companies in the Startup Graveyard category include Dassault, who put what was left of Netvibes out of its misery earlier this year.
Orange: Startup Innovator
This reputation took a harsh turn in November as Orange, who had seemingly taken the same old 'corporate incubator' 'accelerator sponsoring' route that so many lazy French tech companies have taken, announced these new partnerships. Not only is Orange getting in front of the inevitable shift away from per-minute and per-SMS billing plans by getting a cross-platform plan that relies purely on data, but they are partnering with the most popular social network in the world (and in France) to bring their customers what they may or may not want.
In short, they redefined themselves as a force to be reckoned with
Orange: Startup Killer
Yet, it all seemed to good to be true, as TechCrunch rolled out their first "Orange stole our app idea" story just two weeks after the announcement. The story came from SF-based Telesocial, who said that after discussing with Orange this past Summer, revealing their technical layout – a risk that startups must often take to play with the big dogs – "talks fall apart at a late stage after the two could not come to terms over exclusivity," reported Ingrid Lunden. After the launch Telesocial has filed a cease and desist letter, saying that they have claims to the name "Party Social," and preparing a bigger case against Orange.
Just three days ago, JDN reported that another startup, this time French startup MobileGlobe, was also accusing France Telecom of stealing their idea (on an unrelated note: leave it to a French startup to copy a U.S. startup in getting their idea stolen – ugh). It seems that, at the same time the France Telecom was negotiating with MobileGlobe, who offered a similar product. CEO Yoann Valensi says that he had handed over his entire source code, believing that by signing the NDA, he had entered into a partnership with France Telecom – he, of course, is mistake, as Xavier Perret responded in the article with a simple "Faux."
Orange: Startup Innovator
The silver lining of the whole story is that, the reason Telesocial could not agree on exclusivity negotiations with the mobile operator was because they were already in discussions with other operators. Telesocial said that, because of the scandal with France Telecom, they are receiving increased interest from other operators – Orange's theft was just the product validation they needed to spark interest by competitors.
The MobileGlobe CEO said he is also seeing the same thing, but somehow I think we'll hear more about Telesocial in the coming months that MobileGlobe.