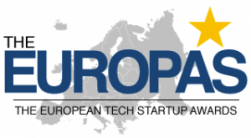 The Europas have announced their list of nominees for the people's choice award. For those who don't know about The Europas, it is the European equivalent of the Crunchies, a startup award show hosted by TechCrunch in San Francisco. Startups from all around Europe have already submitted their nominations for a shot at one of the 20 awards available, which cover "best of" for various tech & internet sectors – you can see the entire list of awards here.
Likely due to its cultural shyness towards flaunting its talents, France tends to get minimal attention at these types of events, so I wanted to make it super easy for readers to vote. The voting is done by clicking a like button below the team's name, so I just grabbed all the like buttons for French teams and brought them to you. No need to post a message to Facebook after clicking, though encouraging friends to vote is always nice as well:
Libertrip: allows travelers to create interactive showcases of their travel adventures. %CODE1%
Blablacar: P2P Ridesharing marketplace %CODE2%
1001 Menus: provides an easy to use online tool to update once and publish their updates everywhere on the Internet. (just raised €300K) %CODE3%
Jolicloud: the most innovative platform to access our life online, from computers to mobile. %CODE4%
Storific: provides an extremely fast ordering experience, which lets customers order and pay from their mobiles while skipping the line to grab their orders at the specific "mobile orders" counter. %CODE5%
CoffeePoke: provides a simple and friendly web / mobile app that looks like an internal twitter feed to let people share with each other. %CODE6%
Shiroube: the micro local guide marketplace that connects local residents and visitors, enabling to offer guides and service for travelers (P2P Travel)  %CODE7%
Commerce Guys: 'We mind the gap in eCommerce software by enabling brands and retailers with a tool that not only enables to sell all type and number of products, but also to build very powerful content, social and mobile web experiences.' %CODE8%
Ebuzzing: A network of social publishers includes over 40,000 influential blogs, social networks, social games, Facebook and mobile applications. %CODE9%
Sketchfab: Our product is a universal 3D viewer you can embed on any webpage. It's a bit like youtube, but for 3D files. %CODE10%
Mention: makes it affordable for all prosumers and SMB's to be notified, in real-time, of any mentions of a name, a brand, or a competitor on the web and social web. %CODE11%
Teleportd: recently launched Nitrogram, a marketing and social engagement service focused on Instagram with advanced analytics and curated Photo Galleries. %CODE12%
Clever Cloud: A Platform as a Service cloud computing provider. We allow PHP, Scala, Ruby or Java applications to run without modifications on our platform. %CODE13%
Adictiz:  Beyond the simple, very fun, and social games developed at Adictiz, we are focusing on a profitable model were every game has to be a success and where games build brands, stories that can live for ages. %CODE14%
Mixotv: It analyzes your tastes and friends' tastes through your social activity and lets you discover, watch and share your favorites shows with your friends and family. %CODE15%
Bableverse: It will enable people to benefit from on-the-spot interpretation, in any of the world's spoken language. Skilled multilingual speakers and professional interpreters alike will be able to earn money for interpreting remotely. %CODE16%
Algolia: We want to bring mobile applications previously unseen top-notch in-app search capabilities: instant visual feedback, typo tolerance, and more. %CODE17%
Mailjet: Addresses these deliverability problems by optimizing all the technical aspects of the sending process. We allow our clients to reach more customers, increase click through rates, and lower customer frustration. %CODE18%
Wisembly: We believe everyone can change the world and move things forward with a simple idea. We achieve this by enabling anyone to share meaningful ideas during problem-solving meetings. %CODE19%
There are a TON of other great startups, some of which we've covered (Twago, for example), that you should check out, but I wanted to make sure that French startups got some love. So take 3 seconds and click all those shiny blue buttons you've come to love (and maybe click the one just below to share the article).