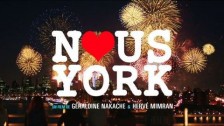 For the past few months, I've been looking a bit into Ubifrance, the organization responsible for helping French companies export themselves and build international sales. Year round, the partially government funded organizations's TCIS division puts tech startups in contact with decision-makers and key partners at companies that could be potential clients or partners for those startups. Ubifrance charges on a per-meeting fee, and because they are partially funded by the government, their prices are quite lower than any fully private group you might find. Their North American HQ is in San Francisco, just down the street from Union Square.
Once a year for the past few couple years, Ubifrance has organized the French Tech Tour. The concept is pretty interesting: Ubifrance finds sponsors to cover the event; however, it's the sponsors who pick which startups come. Major tech companies in the Valley are usually pretty willing to shell out some money in order to get to choose which companies they meet. In the past, Ubifrance has sent great startups – BIME Analytics (We Are Cloud), I-dispo, Webshell, etc. –  and this week, they are doing their first edition of the Digital Tech Tour.
Five digital media startups are in New York this week, having meetings with companies like HBO & Comcast, looking to get these large media publishers to try out their technology. Last week, I volunteered for a morning to help these startups prepare their pitches in English, as well as give them a feel for what the client meetings would be like, with the help of my lovely cofounder Trista Bridges. I was pretty impressed with the startups, so I thought I'd share with you who they are.
Five Digitale Tech Tour Startups
Advocate Hypermedia: Creator of the product Smadeo, Advocate Hypermedia provides an interesting spin on video content for publishers,! Allowing users the view additional information – maps, photos, biographical information about video subjects. Designed and previously used for informational video content, such as in Francois Hollande's presidential campaign (one of Advocate's previous clients).
Adways: going down a similar road to Advocate, Adways focuses on the tactility of videos, providing video enhancement through clicking on key parts of a video – characters, brands, etc. The test video they demoed was pretty interesting – they created a recap of the Royal Wedding earlier this year in which you could get biographies on each member of the royal family by clicking on their photos in the video (their technology allows them to choose an image in a photo and track it as it moves). They also had interactive family trees, if you wanted more information.
Mantano: an e-reader for book lovers – that's where Mantano sits. With nearly 1 million downloads of its tablet application, Mantano provides all the quote-remembering, resource sharing, and citation-making tools a student, book-lover, or professional would need in an e-reader. I'm not too familiar with the eReader market, but I had no trouble understanding how a market dominated by Kindle, who underperforms when it comes to doing anything other than consuming content, could have room for other players.
Spideo: The name of the game here is Video Recommendation Engine. While startups are constantly trying to provide a better video discovery and viewing experience, Spideo is working on enabling other media publishers to create a video discovery experience for their users. Currently powering CanalPlay Infinity's video 'search by envies' ("desires/moods"), Spideo also has plans to release an iPad app. They have previously received coverage on TheNextWeb.
Qooq, by Unowhy – Probably the most recognizable names is Qooq, the tablet designed for cooking that created a lot of buzz in the past year, getting coverage on Techcrunch and even the BBC. Unowhy, the company behind the best-selling tablet, is building a name for itself as the go-to provider for custom tablets. Their ability to provide hardware, a custom linux software, and to produce customized content through their patented technology, has placed them in the forefront of a market that every analyst is predicting will explode.
We at the Rude Baguette were happy to lend a hand to these amazing startups, and wish them the best of luck in New York this week!